The Company
Charles Grant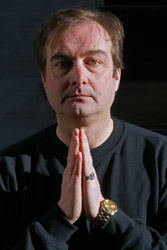 Charles trained at the Webber Douglas before starting his career singing Noel Coward to the Dutch as the lead singer of the trio DECO. Theatre appearances include The Rivals, The Provoked Husband, The Three Musketeers, The Beaux Stratagem, La Bète (Comedy of the Year 1992), The Country Wife, The Criminal Prosecution and Capital Punishment of Animals. He has made numerous TV and Radio appearances with the likes of Charles Dance, Joanna Lumley, Leslie Grantham and Toby Stephens. He last appeared at the Jermyn Street Theatre in Mapp and Lucia – a musical with lyrics by Peter Benedict and music by William Hetherington. With pianist Rose Cholmondeley, Artistic Director of The Chopin Society, he appears in recitals and the highly successful Chopin Visits, Sacred Selectionsand appeared as Narrator in The Shakespeare Serenade by William Walton at St. John's Smith Square with The Royal Orchestral Society.
He is the Administrator and Concert Director at the Actors' Church, St. Paul's Covent Garden, London.
Tom Hutchinson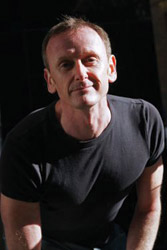 Tom trained at LAMDA. Theatre includes: Lady Windermere's Fan, Mary Stuart, What the Butler Saw, The Mikado (Belfast), Rebecca (National Tour), Dorian in The Picture of Dorian Gray (Fringe and tour), Sufficient Carbohydrate (Guildford and tour), The Contractor (Birmingham rep), Queen of Spades (Derby Playhouse), Northern Lights and John Godber's adaptation of Treasure Island (Hull Truck tour and Edinburgh), Christopher Isherwood in Us and the Others (Millstream) and Trevor in Richard Roques' first play Looks Like Freedom (Etcetera). TV includes Frank Muir on Children (YTV), Homefront (BBC Screenplay), The Bill (Thames), and Crimewatch (BBC).
Ed Cooper-Clarke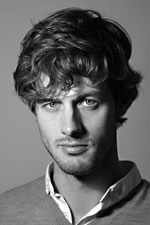 Ed Cooper-Clarke trained at the University of Birmingham, where performances included Demetrius in A Midsummer Night's Dream, Brindsley Miller in Black Comedy and Cliff Bradshaw in Cabaret. He has recently completed various short films, commercials and corporates. His showreel and details of future shows can be seen at www.edcooperclarke.com
Filipa Malva: Designer
Filipa has a degree in Architecture and an MA in Performance Space and IT Modelling. Her list of works include an ongoing collaboration as Associate Designer with both The Lisbon Players Theatre Company for The Winter's Tale, The Human Voice and The Virtuoso, and Avalon Theatre Company, an educational group performing Shakespeare in schools, and as Assisting Set Designer at The National Opera House São Carlos, Lisbon, Portugal, including productions such as Wagner's Tetralogy. Along with set and costume design, she also works extensively as a graphic and scenic artist.
Saka Matsushita: Designer
Saka was born in Japan and raised in NYC, Tokyo and Toronto. She is trained at Wimbledon School of Art (BA Hons. Costume Interpretation) and Motley Theatre Design Course. Recent work includes; Set and Costume Design for Allu (Rambert Dance Company, The Place), The Chess Players (St.George's Hospital), and Timon of Athens (Camden People's Theatre) Costume Design for Jingo-A Farce of War (Finborough Theatre) Sofia's Diary (Sony TV Europe/Fourth Passenger) and National Poetry Day 07 (Lightning Ensemble). She has also designed costumes for over 10 independent/student films within the past few years. Saka is currently designing set and costume for an installation; The Chess Players 08 (Lightning Ensemble) taking place at St.George's Hospital (Tooting, London) in late April.
Martin Eatough: Lighting Designer
Martin has worked as lighting designer, projectionist and sound technician at the White Bear, Blue Elephant, Etcetera, Diorama, Hen and Chickens and Trinity (Tunbridge Wells) on productions including The Country Wife, A Cherry Orchard, Unfinished Business, Marcia's Massage, Samadhi and a cover of Stars in Their Eyes.
He has a projector (as PC external monitor), a Jago motorised screen and lanterns for hire. He sings with the London Chorus and Highgate Choral Society, plays piano and is currently director of one IT company and in partnership with another. He provides course instruction, presentations and demonstrations at trade exhibitions and test automation, management and development services to major clients in distribution, finance, government, manufacturing and retail in the UK, USA and Europe.